Back to top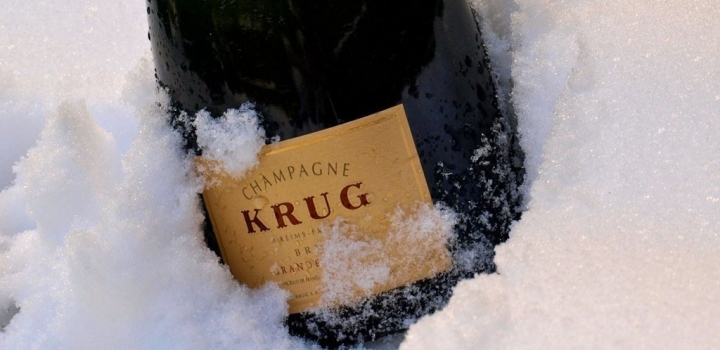 By Natalie Wang | Originally published on 08 September 2017 by the drinks business
According to CEO and president of Krug Maggie Henriquez, if you're drinking Champagne out of a flute, then you are doing it all wrong, comparing it to "going to a concert with ear plugs".
Speaking to dbHK before the official launch of Krug 2004 in Hong Kong this week, the Champagne house's CEO, Maggie Henriquez, adamantly protested against the use of Champagne flutes, which she says will only diminish the whole experience.
"You don't use flutes. You see, using a flute is like going to a concert with ear plugs because it will not let you enjoy what is inside, because a good Champagne before anything is a good wine. This is the first line in the little book of the founder [Joseph Krug]," she stressed, "Flutes are for bad champagne, sorbet or gazpacho, but not to drink Champagne."
This was a point that the executive and the luxury Champagne house felt pertinent enough to note in the Krug ID, an identification system that Henriquez, an engineer by training, launched in 2011. Since then each bottle of Krug including its Grand Cuvée and vintage Champagne has a unique ID that allows buyers to track the wine's growing and harvesting seasons, storing and service suggestions as well as food and music pairing.
The 2004 vintage of Krug was launched in Hong Kong on 6 September. The wine is made from 39% Chardonnay, 37% Pinot Noir and 24% Meunier, an usual blend as it normally uses more Pinot.
For the 2004 vintage, which was named "Luminous Freshness," the house chose to release the prestigious cuvée in Hong Kong and London on the same day, two of what Henriquez calls "vintage markets," where buyers are more interested in knowing the year and vintage, compared to the house's Grand Cuvée.
Currently ranked as Krug's fifth largest export market and the second biggest market for the house after Japan, Hong Kong has been growing each year. However, for mainland China, the top executive remains cautious about expanding its reach into the market, despite its massive potential.
"We are very cautious, consciously, of getting into mainland China. So you know, I would not do it, but someone else might," she commented. On the other hand, she added that due to Hong Kong and mainland's close proximity, Hong Kong serves as "a door" to the vast market.
Asked about the recent court case brought by Moët Hennessy against auction house Acker Merrall & Condit involving a bottle of Krug Collection 1947, the charismatic executive, who is known for her ability to weather a storm, did not mince her words in denouncing fraud.
"Moet Hennessy is always protecting our brand, and we always do what we have to do to make sure that whatever the consumers buy, whether it's Krug or Dom Pérignon, or products from the whole group, it is the correct one. This is all the time, and I love it," she proclaimed resolutely.
"People spent a fortune, and they put it in the cellar thinking the bottle is authentic. When it is proved otherwise, this has to be punished".